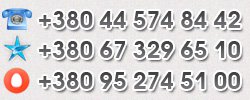 Main page
About us
We are privileged to offer you the services of the Association of Security and Law Firms "Paladin".
We have chosen for our company not a fine-sounding name, but a concept that objectively reflects the readiness of our mission to fulfil virtually any assignment relating to the safety of our customers on the first call and to ensure your stability and security.
Historical background
We are one of the first private companies carrying out activities of ensuring the safety of business and organization of all kinds of protection. On June 03, 1991, we registered a Small Collective Implementation Enterprise "TAKT". In 1995, there was a re-registration of LLC "TACT". Since 2000, the full name of the group of security companies is the Association of Security and Law Firms "TAKT", and since 2004 – the Association of Security and Law Firms "Paladin".
Most of our staff are the highest class specialists who have been trained in special divisions of law enforcement agencies. The Association employs some of the best operative agents, who were previously ensuring the economic security of the country, analysts and even psychologists. In our activities, we proceed from the understanding that enterprising person always risks today. The risk (financial, social, political, psychological) is the everyday side of business. Our main mission is to make your business as safe as possible and to implement protective measures in cooperation with you in the conditions of the prevailing economic relations and, thus, reduce the risk (if it would be present) to a minimum.
Since 2000, as part of the Association, more than 10 of our companies successfully carry out security activity with licenses of the Ministry of Internal Affairs of Ukraine for this type of activity, under the unified management, with an established legal and financial system. The companies of the Association have repeatedly become laureates of the "National Business Rating". Our experience and professionalism is evidenced by the thankful reviews of our clients, among which are:
Banking Institutions – Commercial Industrial Bank, Alpari Bank, CityCommerce Bank;
Construction companies - Ukrainian Consortium "Ecosorb", CJSC "Agrobudmehanizatsiya", JSC "Kyivreconstruktsiya", LLC "Firm DublW Kyiv", CJSC "Kyivmiskbud", LLC "Pid Klyuch", LLC "Metronom", LLC "Ukrzhitlo-Budinvest";
Trade companies - Central Department Store of Kyiv (TSUM), Mikschorr, Tomson, Euromart, "DC", trading house "Kyiv-Rome", "Gigabyte", LLC "Visa-Ginger-Ukraine";
Industrial and commercial companies: PJSC "Soldi & Co.", Trading house "Ukrainian Aluminium", PJSC "Agromat", chemical engineering factory "Red October", pharmaceutical company PJSC "Gedeon Richter UA", PJSC "Bolshevik", "Nemiroff", Mykolayiv Armour Plant, Kyiv Vitamin Factory;
Agricultural company PJSC "Kyiv-Atlantic Ukraine";
Oil and gas companies: JV "Poltava Petroleum Company", "Regal Petroleum Corporation - Ukraine", "Cadogan Petroleum";
State-owned and joint-stock companies: National Academy of Sciences of Ukraine, the E.O. Paton Electric Welding Institute, Head Office for the Protection of Consumer Rights in Kyiv;
Advertising agencies, printing companies, software companies: LLC "ABBYY Ukraine", LLC "1C", LLC "Parus-Spetsproekt", LLC "Four - Plus", LLC "Univest Marketing".
We are honoured to provide services for you!
We are looking forward to cooperation and sincerely wish you
success in your business!