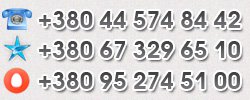 Private security. Bodyguard
Bodyguards

| | |
| --- | --- |
| | +380 44 574 84 42 |
| | +380 67 329 65 10 |
| | +380 95 274 51 00 |
Responsiveness- start of work within 24 hours!
Legality - All actions are performed within the framework of the current legislation
and license conditions!

24 hours after a client contacts us we resolve all organizational issues:
| | |
| --- | --- |
| | Recruitment of personnel and transport |
| | |
| --- | --- |
| | Clarification of the criminal situation in the place of work |
| | |
| --- | --- |
| | Establishment of connection with law enforcement authorities at the place of work. |

How to order a bodyguard?

1. Contact us to solve the problem
2. Provide documents for the contract (for details please call our specialist)
| | | | | | |
| --- | --- | --- | --- | --- | --- |
| | +380 44 574 84 42 | | +380 67 329 65 10 | | +380 95 274 51 00 |

Within 24 hours we start to performing our duties!

Our advantages:
Responsiveness
(Start of work within 24 hours)

Legality
(We do not provide people to provide security for illegal actions)

Professionalism
(24 years of work experience)

Legal support of any contract
(We represent client's interests
before public authorities)

Prices for the services of private guards (bodyguards):
With 10-hour working day and 22-24 working days in a month
One-time order (for up to 30 days) for one bodyguard
2,500 UAH per working day
Long-term order (more than 30 days) for one bodyguard
2,000 UAH per working day
If the working time exceeds the specified hours, the additional bodyguard is provided (at the same conditions).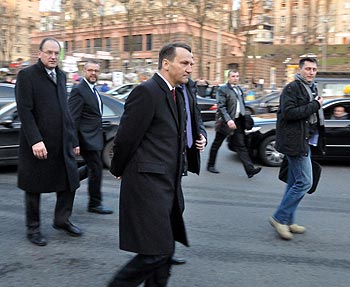 Profession of bodyguard has been in demand from times immemorial. Who are bodyguards, what they should be like, how to understand the reasons that make some people risk their lives to protect the lives of others? Experts agree that even a single bodyguard is able to protect his client from a variety of troubles if he is a professional. Best of all this work is performed by the guards with extensive practical experience. No short-term training courses can replace a structural basic training course. Because no one is able to become a professional in just a few months, it takes years.
Since 1991, our association has a special division - Bodyguard Service. It includes the most trained security staff. All employees undergo a special multi-level training in our school.
A distinctive feature of all bodyguards is the combination of Ukrainian and foreign experience of ensuring the safety of very important persons. Their work is based on the principle of preventing threats, rather than fighting them. The main task of a bodyguard is not a fight or, moreover, death from a bullet. In this situation, the best principle is the principle of martial arts "Victory comes without a fight". A good bodyguard is not the one who has been in many troubles, but the one who has been able to foresee them, avoid and, thus, protect his client. The situation is most accurately described by the proverb "The best client's problem is the one he would not have".
The service of personal security is one of the priority directions of our Association. During its existence, personal security of our Association has provided security for Ukrainian and foreign businessmen, stars of show business, individuals and numerous groups of tourists. The division of private security provides physical protection to both individuals and management of domestic and foreign companies, members of their families and children.
There are various forms of work depending on the specifics of the protected person activities. We offer professional bodyguards for protection of clients and their families, including protection during trips, business trips and at places of vacation, both on permanent and temporary basis. We also organize a meeting, support and protection of visitors to the capital, both individuals and groups (delegations).
For any questions, please call
| | | | | | |
| --- | --- | --- | --- | --- | --- |
| | +380 44 574 84 42 | | +380 67 329 65 10 | | +380 95 274 51 00 |
or send us a message
and get a discount!*
**Discount from 10% when ordering two bodyguards and up to 20% when ordering three or more bodyguards!